Wulff is an expert in work environments and workplace products. Wulff serves businesses of all sizes and consumers by offering a wide range of workplace products from office and IT supplies to cafeteria, property, and cleaning supplies, as well as ergonomic, first aid, air purification, and innovative products for work sites.
Wulff started as a paper shop in Helsinki in 1890. Today, over 125-year-old Wulff serves in addition to its stores in Helsinki, Turku, and Lahti, also online. Wulff operates also in Sweden, Norway, and Denmark.
Wulff's ERP system runs on the IBM Power platform
"The ERP running on the IBM platform is our main source of information. It manages our entire order and supply chain. It is the core of our entire business", says Marko Helin, Wulff's Development Director. "If we want to stay ahead of the competition, we need to be able to deliver overnight. And for that we need a reliable platform.".
For Wulff, it was also important to ensure a rapid recovery of the environment in the event of a disaster. Among the high-availability systems, the best option to ensure continuity of production were the Continuity Services provided by Kaita Finland.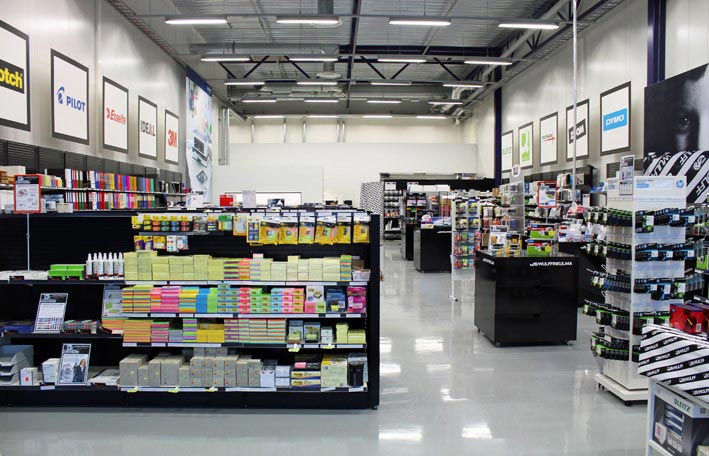 Quick recovery and reduced risks
The essential benefit of the Continuity Services is that the level of risk in the IT environment is reduced. Servers are geographically distributed and experts help to identify risks to ensure that the production environment can be restored efficiently. In the event of a disaster, replacement equipment is available within 24 hours without the need to commit resources.
"A speedy recovery is important. Our online store is open 24/7. Without this system, there will be no deliveries. In the event of a disaster, we can have a new server up and running within 24 hours, run the data from our backup tape and be up and start operations within a few days", says Helin.
Certainty in recovery
Wulff understands the importance of recovery training. They know that in the event of a disaster, the environment can be restored as planned because it is tested annually. During the recovery exercise, the production environment is returned to the backup machine and its functionality is tested.
At the same time, certainty about the functionality of backup routines is obtained, and changes can be made if necessary.
The resulting document can also be used, for example, in IT audits and as part of a quality system.
"We have found that doing it once a year is sufficient. It temporarily ties up resources for one day, but the certainty that the recovery really works is essential.", says Helin.
Seamless cooperation
At Wulff, they feel that Kaita is just the right size partner for them.
"We are important to you and that weighs heavily in the balance. We know we get good service from you. Kaita is neither too small nor too big, but just the right size for us."
As a domestic player, Wulff is committed to domesticity as part of their strategy, which is why they are also looking for domestic partners.
"Domesticity matters a lot. The option of going outside Finland and having someone there start building us a server in an emergency does not sound good. We know that you are close by. Getting help in Finnish is also very important in an emergency. Not all of us are IT gurus in English. We can tell you in Finnish the funny IT things we know here, and you'll understand what we're talking about straight away", says Helin.