Turo is a Finnish company specializing in clothing and suits, founded in 1938.
Today, Turo is a Finnish international clothing brand. In addition to its online store, Turo serves its customers through its retail stores and retailers throughout Finland, as well as in Sweden and Denmark.
Turo ERP system on IBM platform since the 1970s
Turo's ERP enterprise resource planning system has been running on an IBM platform for a long time. "The original factory tracking system was unique in its time, with a 1.5-kilometer-long network that stored data in memory buffers using light pens. It was not available on the market, but was built specifically for this environment," recalls Pertti Heikkinen, Turo's ERP designer.
Turo became a customer of Kaita Hosting and data center services about five years ago. At the time Kaita maintained Turo's own hardware in its data center.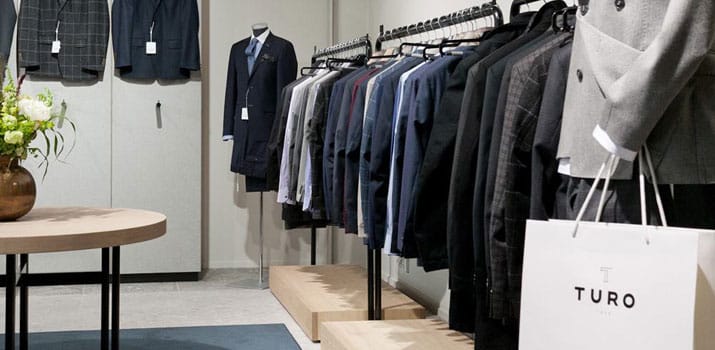 Power Cloud: easy migration to the cloud
There was no immediate desire to virtualize the old hardware, even though the roadmap strongly included the cloud solution.
However, as the Turo equipment reached the end of its life cycle, maintaining it was no longer a viable option.
When the time came to move to the cloud, Kaita designed and implemented the virtualization of Turo's ERP environment and production was moved to the Power Cloud.
The migration to the cloud was planned and implemented by Kaita Finland as a turnkey solution. Only the final application testing was left to Turo's responsibility.
Thanks to careful planning and extensive pre-testing, the migration was successful as expected and production could start in the cloud as planned and immediately.
Cloud solution for flexibility and peace of mind
"Kaita Finland's cloud service is no different from our own machine, except that all the worries requiring special expertise are gone. Turo has also received immediate support for any expert questions related to the ERP system," says Heikkinen.
If needed, Turo always has the possibility to contact Kaita's experts.
Moving to the cloud brought Turo the flexibility offered by the cloud service and eliminated the maintenance and licensing fees of a physical server. Turo no longer needs to plan for hardware life cycle upgrades and other unforeseen costs.
The cloud solution is well-equipped to meet Turo's current needs. It can be easily and quickly expanded if necessary, providing Turo with the conditions to operate successfully and cost-effectively well into the future.